Testimonials
See what our clients have to say about us...
"Brad and family ,
Not many times do I ever go back to the same car dealer or builder as this day and age people seem to care for the dollar more than their pride and passion in building and selling a vehicle .
Bracken was exactly as mentioned and pictured , there was time given to every single component on it and it was done absolutely right !
I have traveled across the state with her and she rides like a dream .
I am so confident in you'll that I'm ready to give a deposit for a 4 door build as Im impressed in your work and honesty .
Thank you for restoring hope in good business and you'll not only have a client but a fan for life !
Thanks again !
Regards"


–
Shariff Butt and Family
06/12/21
"I had the pleasure of working with Bradley and Ernest when purchasing Harford (aka Georgia Green, her new name).
They were super responsive during the entire process, even taking a virtual tour (AND RIDE!) in the car with us on the phone to show how amazing the car is. I was able to do a mechanic inspection with a mechanic of our choice and they even helped us find a shipper. They provided ALL the import documents, including even a registration from Italy! This was super helpful in California where older Defenders are labeled as gray market cars and all this information was super useful to legally register the vehicle.
The car was in great condition and as original as they come/no aftermarket parts, which also made registration easier for us in CA. The guys have checked in with us and were there to answer questions after delivery as well. I love driving Georgia around the LA hills.
Thanks Bradley and Ernest for selling us an amazing vehicle that is now part of our family forever."
–
Magdalena Wojcik
06/09/21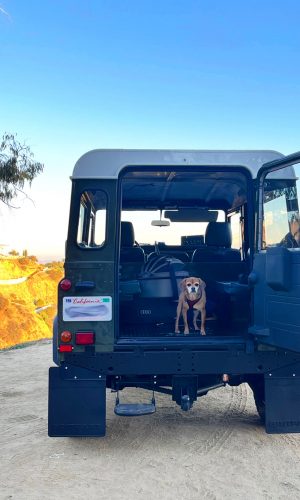 "We recently finalised the purchase of Tamar, and we are pleased to provide a strong, positive review for Moorland Rovers, Bradley and Ernest. 
Tamar was received in the exact condition as represented. Communication was timely and accurate. Both Bradley and Ernest kept us unformed of every step of the shipping, receiving, titling and reshipping process; they also identified a well qualified third party transporter for the final leg of the Tamar's journey up to Massachusetts. 
Our purchase was sight-unseen, which was a little nerve racking, but Moorland Rovers deserved the level of trust that I placed in them.
I could not be happier with vehicle or the buying experience."
–
Chris Ravenscroft
09/21/20